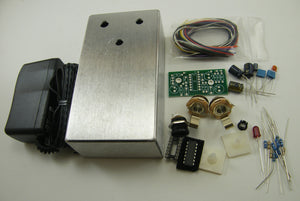 LM384 PRACTICE AMP COMPLETE KIT
The LM384 IC based Guitar Practice Amplifier Kit is a great little 5 watt amp with an external power supply (24v wall adapter). Includes everything you need for the amplifier, but does not include the speaker, speaker cabinet and speaker cable. 
Any trademarks mentioned here belong to their rightful owners and do not belong to General Guitar Gadgets.
Click here for more general information about the kits.