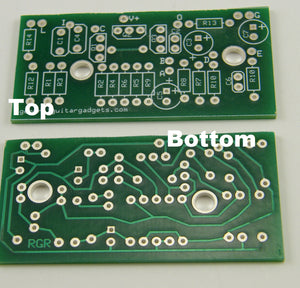 RED RANGER BOOSTER RTS PCB
The ready-to-solder PCB for Dan Armstrong Red Ranger Booster Replica. The PCB dimensions are 5.7cm by 2.8cm.
The Red Ranger is an excellent clean boost that also has Treble and Bass boost modes. On of the best clean boosters ever!
Click here for complete instructions for this PCB for Red Ranger Booster.
Trademarks mentioned here belong to their owner, not General Guitar Gadgets